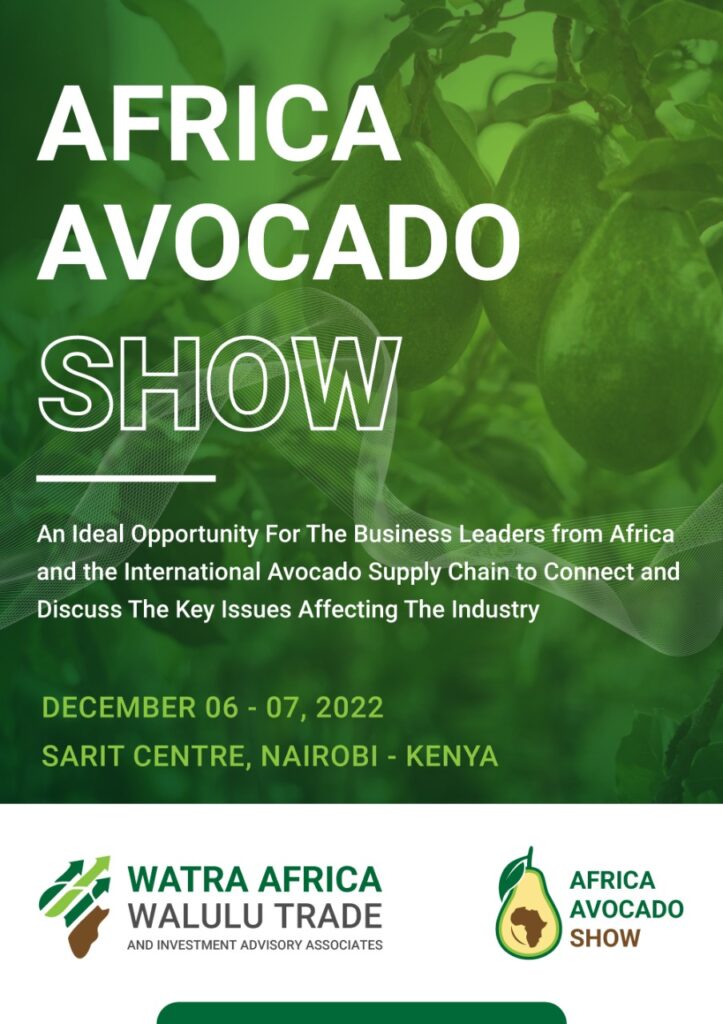 AFRICA  AVOCADO SHOW
This event is the optimal opportunity to meet the right people, through a bustling mixture of interviews, panel discussions and presentations
This meeting is your chance to hear the latest industry updates, developments with avocado imports and exports, supply chain quality improvements in Africa. Africa Avocado Show 2022 represents an unmissable opportunity to grow your own business.
Africa avocado show is an event that brings together people from across Africa and the international business stakeholders to share ideas about the future of the industry in the region. With an inspirational programme of talks that are delivered in the heart of a relaxed networking and exhibition arena, Africa Avocado show is the best place to learn about the future of the business and to seize new opportunities to grow. So, join us in Nairobi for a unique event that is bursting with ideas, insight, innovation, and inspiration!
The show will provide a great opportunity to network with the industry's key stakeholders and promotes collaboration and innovation across the supply chain. The show is anticipated to attract more than a 1000 people from all over the industry and related partners including international growers, researchers, marketers, retailers, tech innovators and investors. Top-quality expert speakers and panelists will analyze what's happening in Africa's fast-moving avocado industry and business.